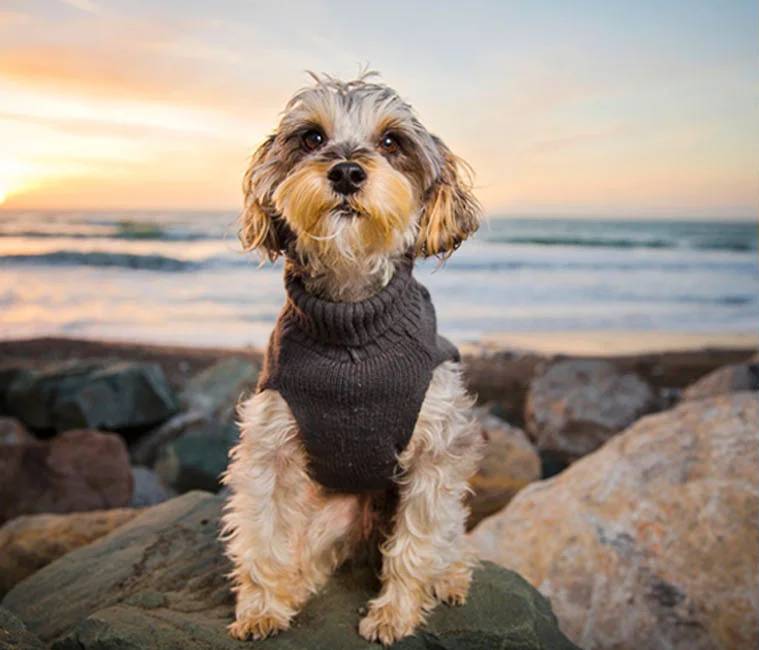 ROCKAWAY RICKY MEMORIAL FUND
Rockaway Ricky was the official mascot of the Lommori-Stahl Group of RE/MAX Star Properties in Rockaway Beach until 2018 when he passed.  In his memory the Rockaway Ricky Memorial Fund, a program of Pacificans Care, was established to benefit the needs of the dogs of Pacifica's unhoused and senior populations.  
Funds generated through donations assist with the overwhelming need for food, supplies and vet care.  Pacificans Care distributes the funds to the Pacifica Resource Center and the Pacifica Senior Services Healthy Pets, Health Seniors program.
Each year The Rockaway Ricky Memorial Fund produces the "Dog Days of Pacifica" calendar featuring local pets which also helps to fund our efforts.
Christine Stahl and Pete Lommori combine their experience and skills to better service their real estate buyers and sellers, making your transaction a successful one. Both Christine and Pete learned the business from the ground up and were taught the ins and outs of good real estate practices and procedures by their fathers – real estate brokers and owners. With two generations and 150+ years of family real estate practice, they continue a family tradition as Realtors helping buyers and sellers protect their investments time after time.
Their offices are located in the heart of Rockaway Beach thus the name of their mascot, Rockaway Ricky. If you're looking for realtors with over 45 years of experience combined and realtors you can trust, please contact them, we'd love to hear from you!
Pacifica's #1 Diamond Certified Real Estate Team 
Christine Stahl and Pete Lommori 
REMAX Star Properties
450 Dondee Way, Suite #7 in Pacifica, California
Christine: 650-868-0461
christine@cdstahl.com
CA BRE #00939168
Pete Lommori: 650-888-5884
pete@petelommori.com
CA BRE #00449165