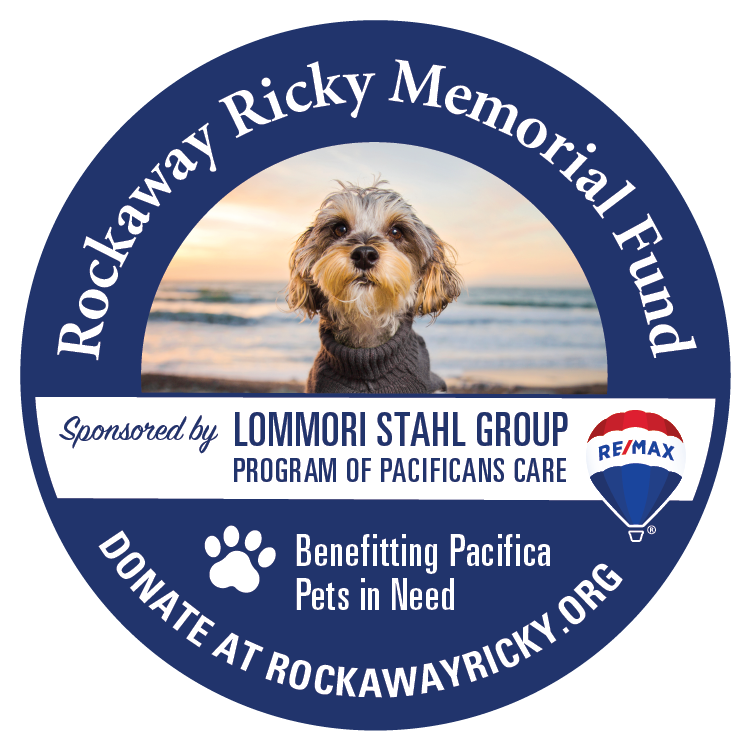 Rockaway
Ricky
Memorial
Fund
BENEFITTING PACIFICA PETS IN NEED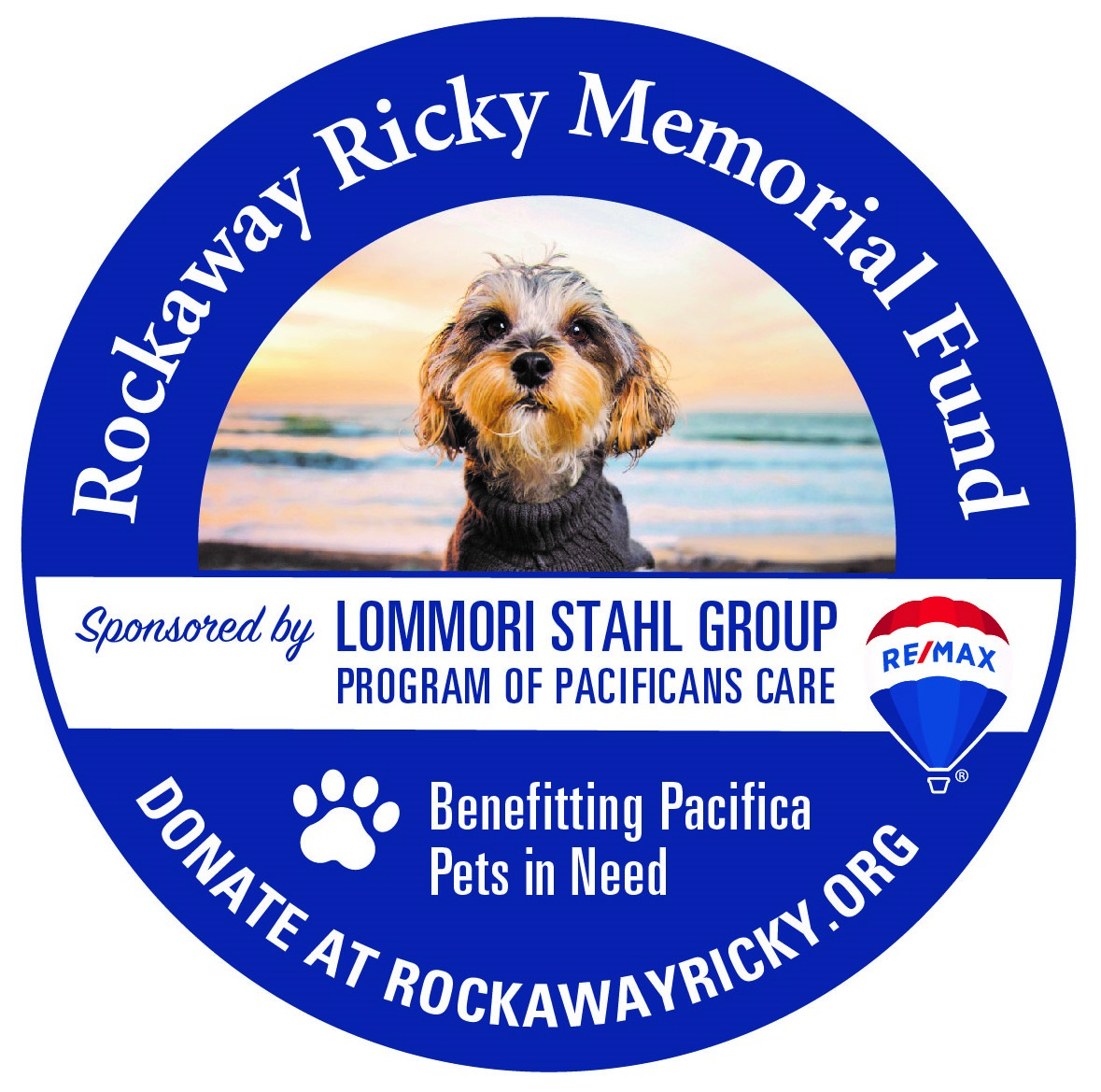 The Rockaway Ricky Memorial Fund assists with the pet care needs for Pacifica seniors, the homeless and families in need. Donation funds are distributed by Pacificans Care to the Pacifica Resource Center and through the Pacifica Senior Services.
Rockaway Ricky was the official mascot of the Lommori-Stahl Group of RE/MAX Star Properties in Rockaway Beach until 2018 when he passed. In his memory the Rockaway Ricky Memorial Fund was established to assist with the pet needs of seniors. our unhoused and at-risk neighbors and families in need.
Since 2020 the Rockaway Ricky Memorial Fund has produced the "Dog Days of Pacifica" calendar in honor of Ricky. Each year the calendar has a different theme and features pets from our community. Proceeds from calendar sales and entry fees to to support our overall efforts.
Rockaway Ricky Memorial Fund Distributed by Pacificans Care (501c3) sponsored by Pete Lommori and Christine Stahl of REMAX Star Properties 450 Dondee Way, Suite #7 Pacifica, CA